Líquido nicsalt The Man - One Hit Wonder e-Liquid
Novos liquidos do Fabricante One Hit Wonder e-Liquid feito com Sais de Nicotina.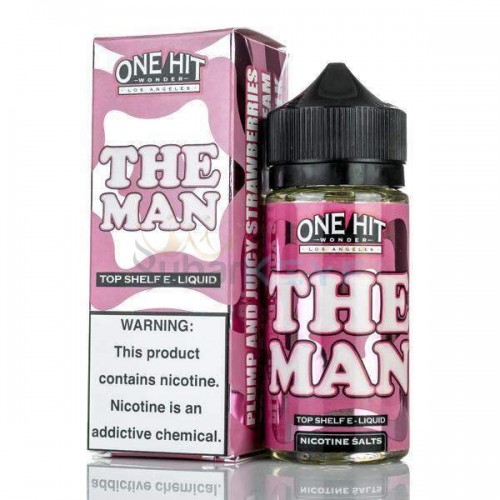 Sabor:
The Man Uma deliciosa mistura de morango e creme de leite. The Man tem botes de creme de leite refrescante na inalação, seguidos por tons sutilmente doces de morangos frescos que se desenvolvem ao longo de cada vapor. 
Detalhes:
30 ml
50/50 VG/PG
35MG